Listen
Random Poll
Do you have an in character Twitter?
Link to us
Hosted Sites
WrestleUTA
Southwestern Championship Wrestling
5BW
Championship Wrestling Federation
Stanton Enterprises
RyansDrunk
J.C. Barr
EMS
Pitogue
BenHalkum.com
Dick Fury
In The Ring [Coming Soon]
Slam Jam [Coming Soon]
Max Wrestling X [Coming Soon]
Showtime [Coming Soon]
FedWars [Coming Soon]
Referee Ben [Coming Soon]
eFed News [Coming Soon]
Big Valley Wrestling [Coming Soon]
EPIC Wrestling [Coming Soon]
Womens eXtreme Wrestling [Coming Soon]
Latest OOC Retrospectives
Welcome to the fed vault. Since the early inception of our hobby, the 88x31 button has been the best way to link to other feds and affiliates. We will try to keep this as updated as we can. Not see a button for your fed? Contact us with the link to your fed, a link to the button image, and which category you fall under.
To become an eWmania affiliate, place our 88x31 on your site.
VIDEO GAME FEDS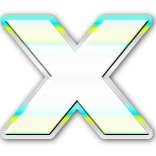 RESOURCE SITES
Fed Spotlight

A premier internet e-wrestling federation formed in 2010 from the ashes of two legendary past efeds. Your biggest challenge awaits!
VISIT: http://giwtwisted.proboards.com
latest columns
Sponsored By